Dadblog - Week 37
19 Oct 2021 Upnor, Kent, UK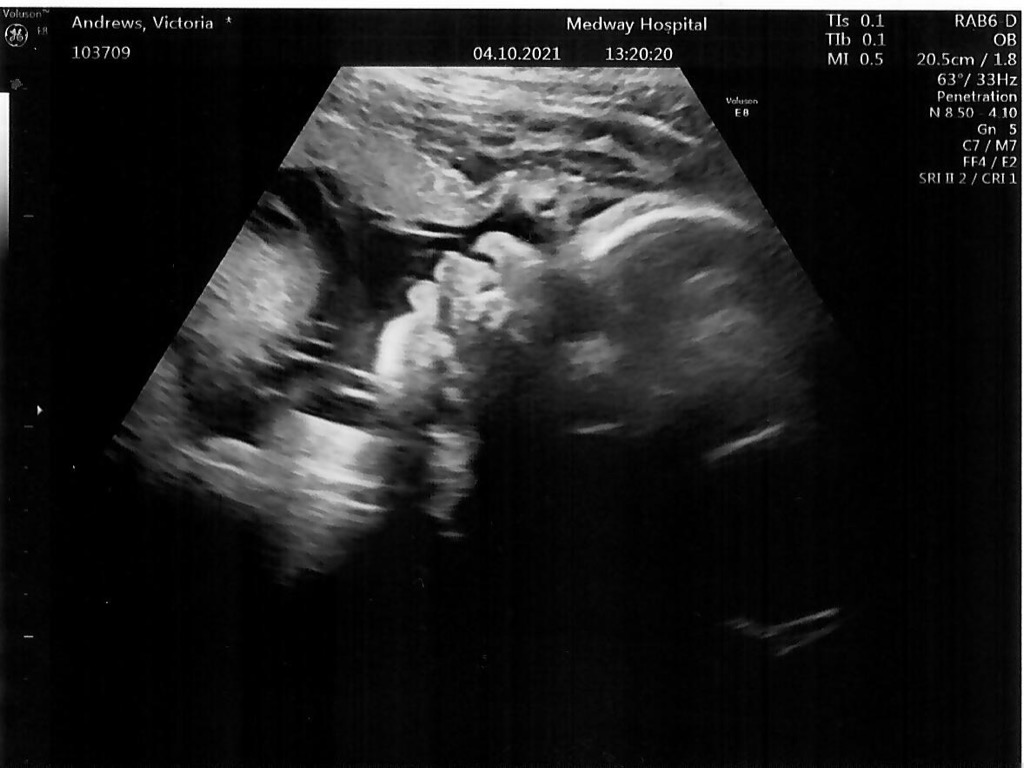 What a difference a few weeks can make…! The HUGE news this month is that we're moving house!! 😁 It's all happened very quickly but we're both very excited and confident we're making the right decision. We absolutely love living here in Upnor, it's a very special place for both of us, but we are gradually growing out of our home and need some more room. We'd love to stay but it doesn't make too much sense to invest much further in our house and for the past few years have longed for somewhere a little bigger. We've spent a lot of time and money doing the house up since we moved in, we've done all the decorating, fitted new carpet (literally a couple of months ago 🤦‍♂️) made some changes to the garden, etc and with those changes have really made it somewhere that we're happy to be. Unfortunately doing more work, either extending or rearranging things internally is going to be quite expensive and unlikely to give us the space that we're going to need in the future. So with that, we committed and listed it! We are very lucky that there was lots of interest and our house sold within a week with several offers, in the end we sold to a lovely couple who are really excited to move to Upnor.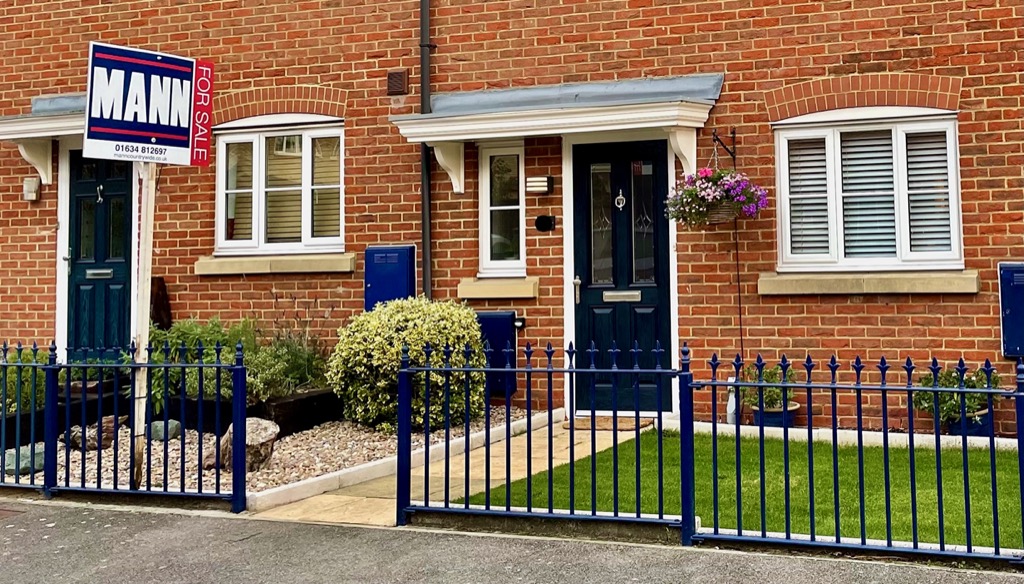 Looking at where to move to, there's not too many that come on the market in Upnor and there's even fewer that are the size and type that we're looking for. We did try and view one in Upnor that was listed recently, but it didn't work out. Before the pandemic we were planning to move to a new build but have since gone off the idea in favour of somewhere that's more established, the whole new build thing was REALLY complicated and exhausting. It would however have been great to move somewhere with gigabit fibre.
So we broadened our horizons beyond Upnor and found an amazing place that is exactly what we're looking for. It's in High Halstow, a similarly sized village further into the Hoo peninsular. One of the things we're really spoilt with in Upnor is the quiet; the geography of Upnor's riverside location means that even though it's close to Chatham, Strood and their arterial roads, it's incredibly quiet and peaceful. High Halstow has that same peace and quiet, possibly even more since it's much more remote. The village has it's own pre-school and primary school both within a short walk which will fantastic for when baby is a little older. There's also a small shop (which Upnor lacks!) pub, playing fields, children's park, church and a nature reserve that's great for dog walking. Compared to Upnor, the village has a very active community and even it's own relief charity for those in need.
There's been a lot of news recently surrounding Medway Council's Local Plan and the impact that will have for development on the Peninsular and the wider towns. The most recent proposal was withdrawn, although it indicated that most housing development will be focused in Hoo, where it's designation will be changed to make it a town. There will be development in High Halstow, there already has been some, in fact the Village is expected to almost double in size, but it should for remain a village. The very big news is that the nearby Grain branch line railway, presently only used for commercial transport will re-open for passenger traffic with a new train station constructed for London commuter traffic (which of course, isn't without controversy). This would in the future help avoid the need to have to drive all the way into Strood to get the train to London.
The house we found in High Halstow is just around the corner from Dad and was built around 2000, it's detached and a fair size bigger with an additional bedroom upstairs, a small downstairs study, bigger kitchen and separate dining room. The garden is a little bigger, but not too large and isn't overlooked at all. I'm particularly excited that it has side access, plenty of drive way, a garage and a nice-sized front garden too, all things we don't have today. The back garden is south facing and the roof is suitable for solar-panels if we were to install them in the future (next door already have). The house isn't in perfect condition, in fact, it's probably in worse condition than this house when we bought it..! But what it does have is all the right components and potential to be the house Victoria and I want for our family in the years to come.
Many neighbours with the same style of house have extended both upstairs and downstairs so it should be possible to make the house bigger in the future if we needed. I'm really excited about fully renovating the house, putting in an energy efficient heating system (maybe with a government grant?) opening the back up downstairs and creating a big master bedroom. All possible in time and with the right money.
We're really pleased that our offer on the house has been accepted, so now we just need to wait, and hope that everything works out as expected. The chain is relatively short, with the same agent acting on all properties. Provided all goes well we'll be looking at a move date sometime in January, so baby will officially have lived in Upnor (as did yours truly) for a short time. Today we have our mortgage application meeting with Natwest, we're not stretching our needs too much so it should (fingers crossed) be absolutely fine, although always a bit of a worry! Yesterday we ordered many, many boxes, bubble wrap and cardboard packing material (seriously, how are boxes so expensive?) which are going to arrive today on a pallet. We used a company called Schott Packaging who seemed to be quite reasonable, there are MANY snakes online selling removal boxes for £3/4 per box. We debated going 'eco' and using a crate hire service like this, but we'd need to pack and unpack quickly because the crates are rented by the week. We're going to try and get as much stuff packed away as we can before the move date, even if it ends up sitting in the garage.
In actual baby news, there's not too much to report, we finished Dad Classes the other week and following that both feel much more comfortable about what's going to happen. We went to the final scan which was a little different now baby is a bit bigger, they are very healthy and were at the time of the scan were 6lbs and 3oz (2.8Kgs). Victoria and her mum washed all of the baby clothes and get them all ready for when he/she arrives. We spent some more time talking about names and have whittled it down to a respectable short list that I think we're both happy with. We're going to wait until baby is here with us before we agree on the perfect name, although both have our favourites.
We have packed the baby bags and they're in the car ready to go. Victoria has done a good job of inventorying them so we know exactly what we have and where it is. We've packed light, but with enough stuff to get us through a day or so quite comfortably. The car seat is safety installed and we're quite familiar with how it all works. To help manage the baby and the dog being in the car at the same time, we bought Dexter a car crate, basically it's a boot-liner that goes on one of the back seats. Turns out he absolutely loves it and chooses to sit in it when be bring it into the house. We've not yet taken him on a longer journey, but I think it's probably more comfortable for him and certainly safer too. The sides are high enough that he shouldn't be able to get to baby when they're in their car seat which is what we were after (Dexter gets very excited around babies).
Victoria is doing really well, although she reports that the final weeks are gradually becoming more difficult. Baby has been kicking and creating a fuss a lot more recently which we think is probably because he/she is running out of space. Learnt this at Dad School, apparently babies are delivered with their head sideways, so their ears are towards mum's front and back. In Victoria's tummy baby is mostly sitting upside down with their spine towards Victoria's right side. This means that the right side of her tummy is very hard and the left is much more squidgy. We're both very excited for the big day now, with just two and a bit weeks to go.
I'm still going in to the office a few days a week but from the end of this week am going to try and cut back and work just from home. There's a lot going on while I try and leave work in a place where I can disconnect for two or three weeks. No more scuba, sailing or being too far apart from now onwards either. There's no situation where I'm going to miss baby arriving!
Hopefully there will be time for one more DadBlog before the big day. If not, wish us luck!!
Feel free to share!