Beginning Diving
24 Feb 2014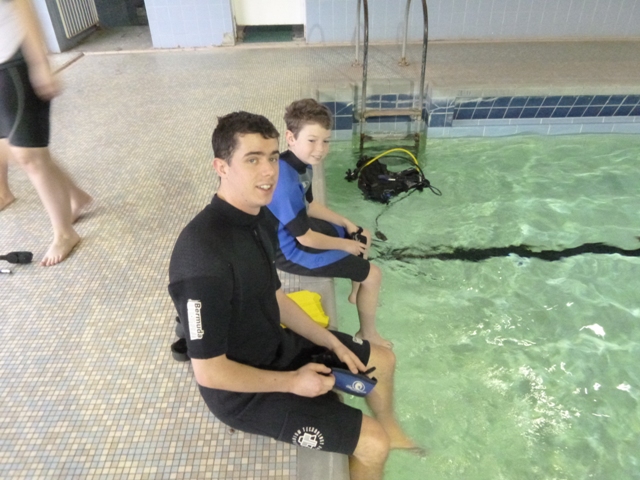 I finally got to go diving! What's more my brother wanted to come along and do it with me too..
At the pool we met with Janine and Tony from Southern Scuba Ltd who were very friendly and got us setup with all of our equipment and explained how it works.
When we got in the pool we did our first three skills. 1. clearing our mouth of water and breathing through the regulator again. 2. Recovering the regulator hose from behind our back. 3. Clearing our mask from any water (which wasn't that nice!)
We also learnt how to use our BCD to control our buoyancy in the water, which was very strange! A bit like a controllable life jacket! After this we went for a swim in the pool which was very cool! The pressure is strange at first and a lot more noticeable than flying.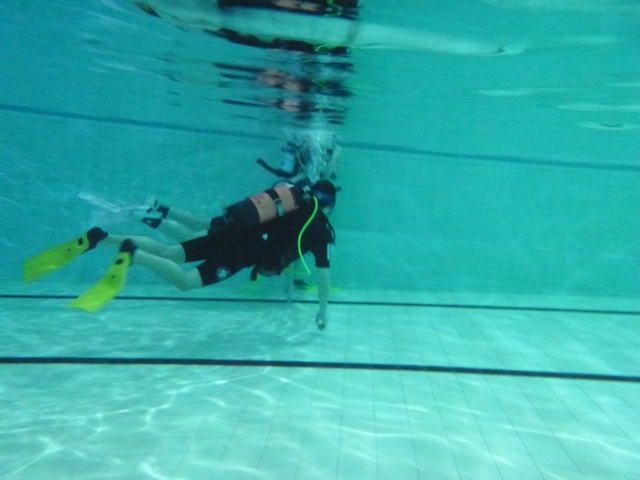 Looking forward to starting my Open Water course and doing some more.
Feel free to share!