Brands on a Whim
26 Mar 2014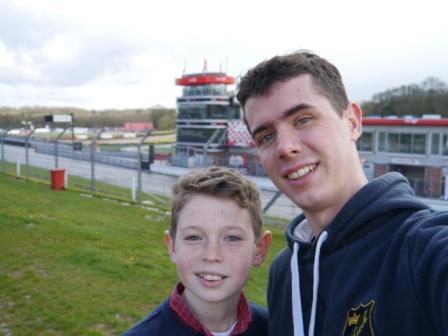 Wasn't sure what to do this weekend, @tigziefc was working and I was looking after my little brother… I spent ages looking online and racking my brain for fun things to do - then in a sudden moment of inspiration I realised Brands Hatch is where it's at. I didn't really check the website before we headed over on Sunday, other than to make sure it wasn't insanely expensive. Turns out… motorbike racing was on!
The weather was awful. It was freezing and raining and hailing (see below video). I foolishly decided wearing shorts would be appropriate - wrong.
Anyway, aside from the weather and the fact we were basically the only people there it was really good! We saw maybe 10 races, some of which were qualifying sessions and others which were full on races. There was a good mix of different bikes and riders, some of whom were awesome and others who clearly weren't!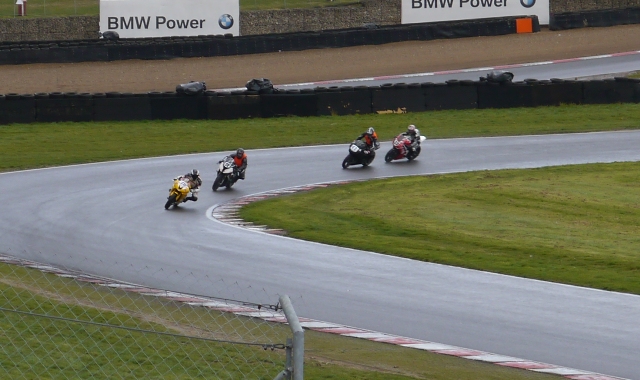 We also saw two guys have pretty bad falls at Graham Hill Bend, both in separate sessions, one in the dry and one in the wet. The first chap was clearly in a bad way and was flailing all over the place in pain. This is when I realised I had made the correct choice in bothers' day out!
Feel free to share!