Quick Trip to Brugge!
07 Aug 2014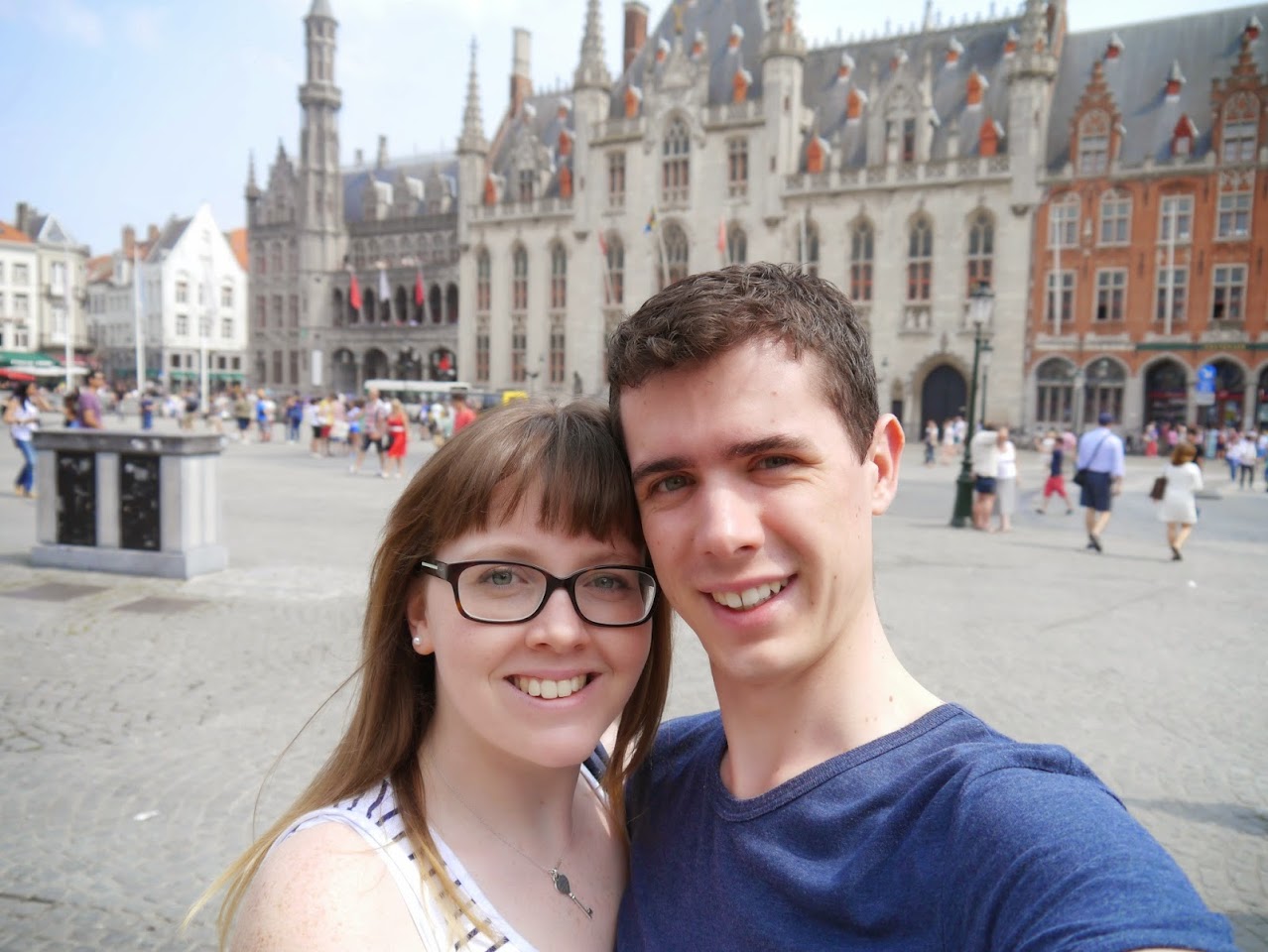 I'm a big fan of on the whim travel, but unfortunately it's inherently difficult; this weekend was different! It was my job to conjure up an activity. After about an hour staring a Google Maps I decided that somewhere in Europe was definitely a good idea. Luckily, the ferries were extra cheap and we already had some funny money in our pockets!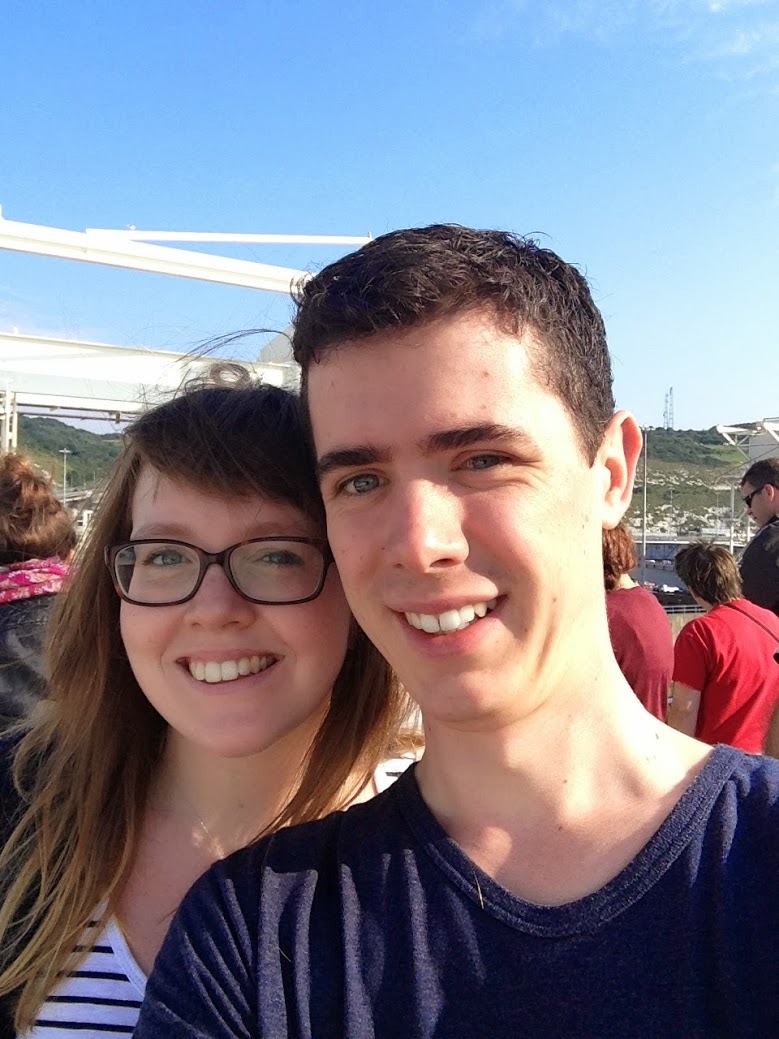 This is me and Victoria on the poop deck waiting to leave Dover. There were quite a lot (literally thousands) of French students also on the poop desk.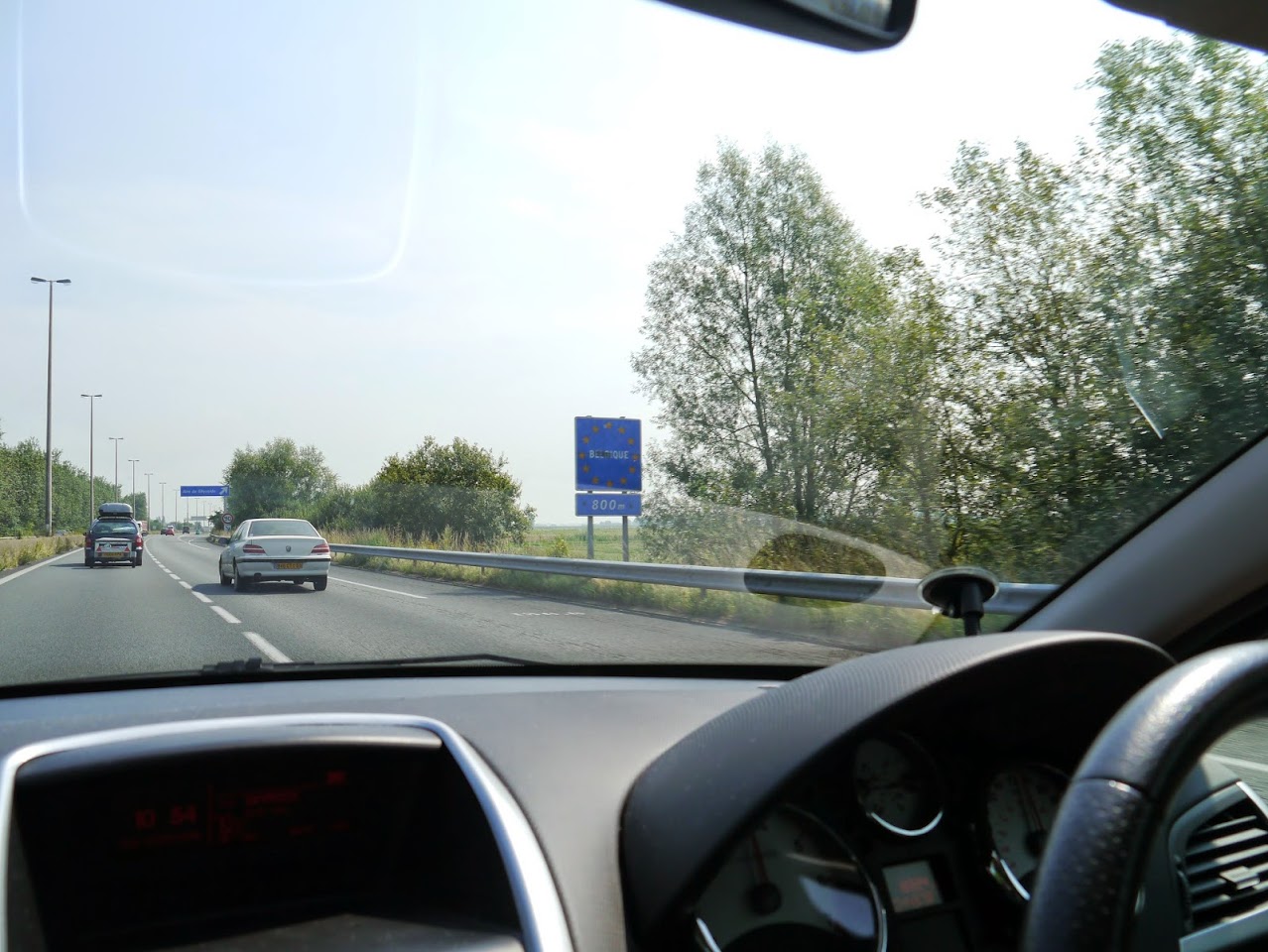 Now, I may have told a bit of a fib when Victoria asked me if I had ever driven abroad. Never have I driven abroad apart from that one time in Spain when I shouldn't really have been driving at all, let alone in Spain. Needless to say, after a hilarious first 5 mins of being on the wrong side of the road it all kind of made sense. The drive to Brugge was about an hour from Calais and it's basically on the one road, which is nice and easy. Small factoid: That road (the E40) is the longest route in Europe and goes all the way to Kazakhstan.
Luckily, we managed to find the exit before arriving in Kazakhstan. There was a bit of a fumble when trying to find the car park, but I stuck to my manly instincts and proved that the way I wanted to go, was indeed correct! The car park even had the little LED lights to say if the space is free. Above is us standing in the Markt Square, which is basically the center of Brugge. It's a beautiful square which resembles Brussels very much.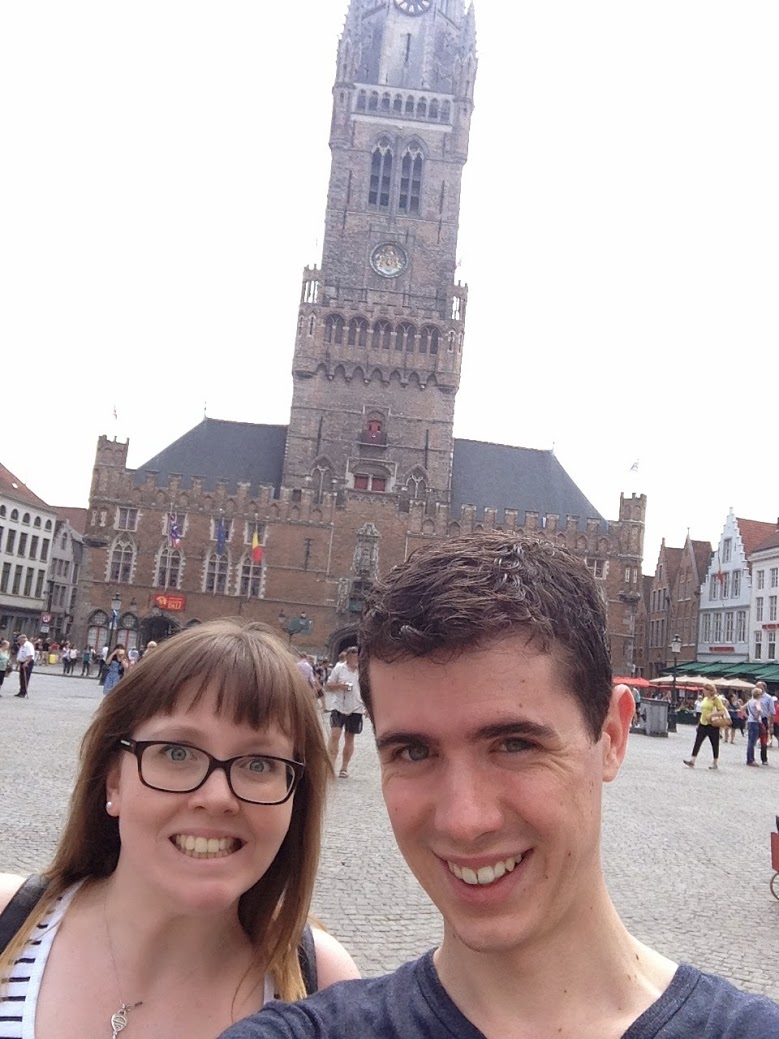 This is the famous Belfry tower in Markt, it was originally build in 1240 - which makes it super old. I'm trying to hold the camera in a weird way to get the whole thing in, I didn't manage.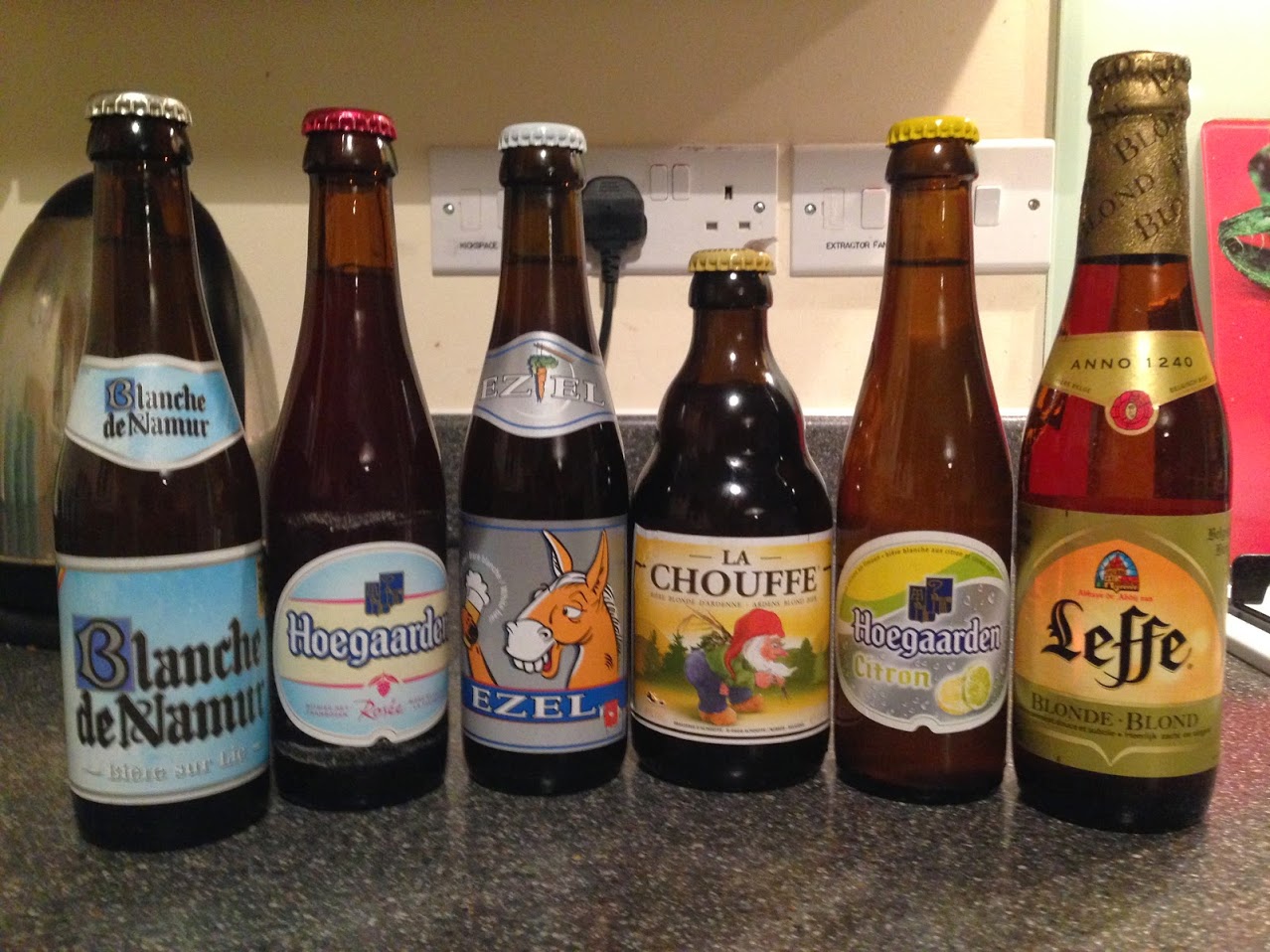 After Markt we found a wonderful beer shop which was selling all the beers of Belgium! I decided that it would be a great idea to by them now, encase the shop closed for the day. This was not my wisest decision as I had to carry them around for the whole day, Still, hopefully they will taste even better when it comes to drinking time.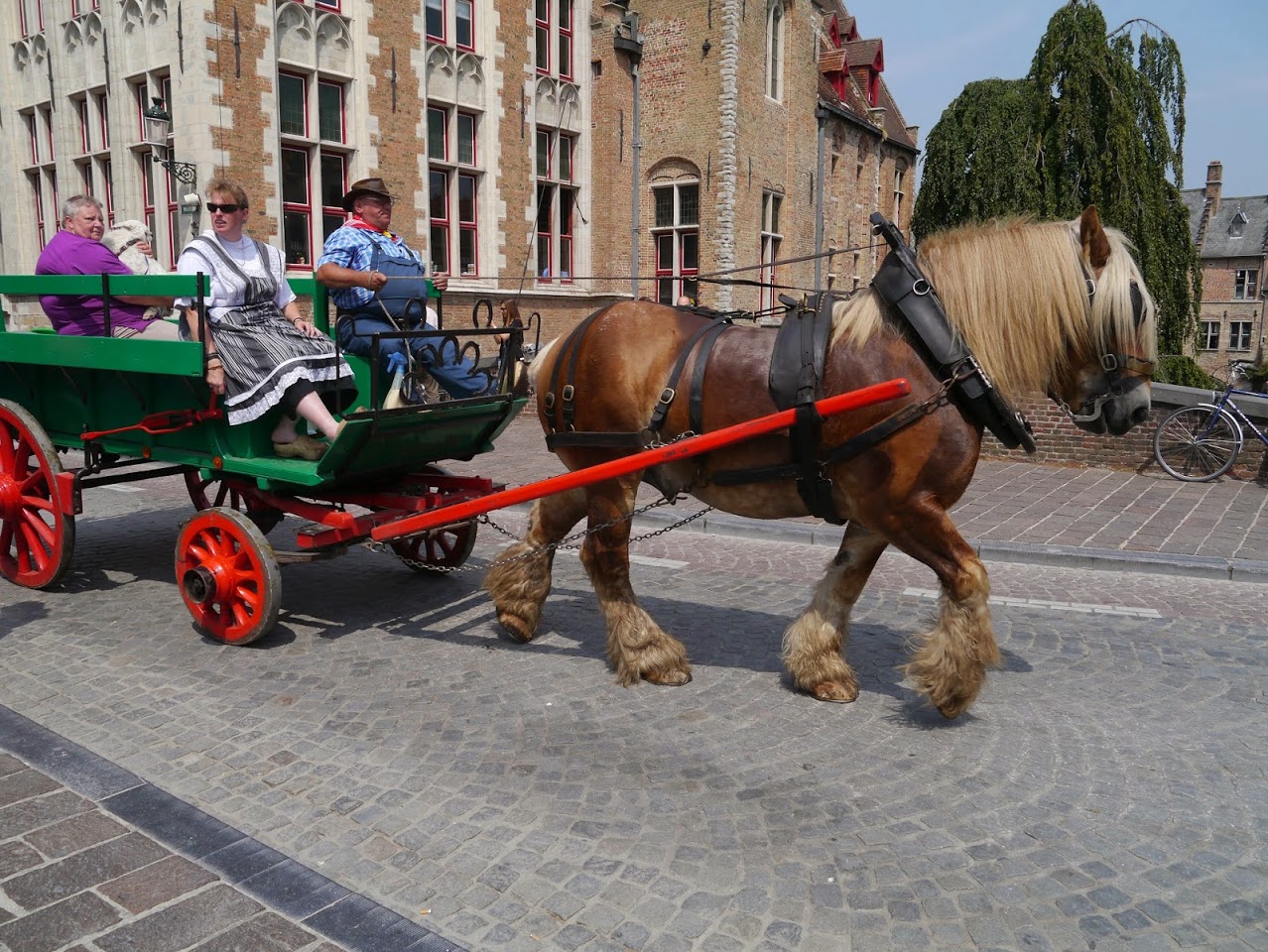 A while later we were wandering around when about a hundred horse(s?) and carts passed us in the street. It was very exciting, although we were rather confused, none of the carts had anything on them, they had a police escort and a car dedicated to picking up poop. I guess it must be a tourist thing.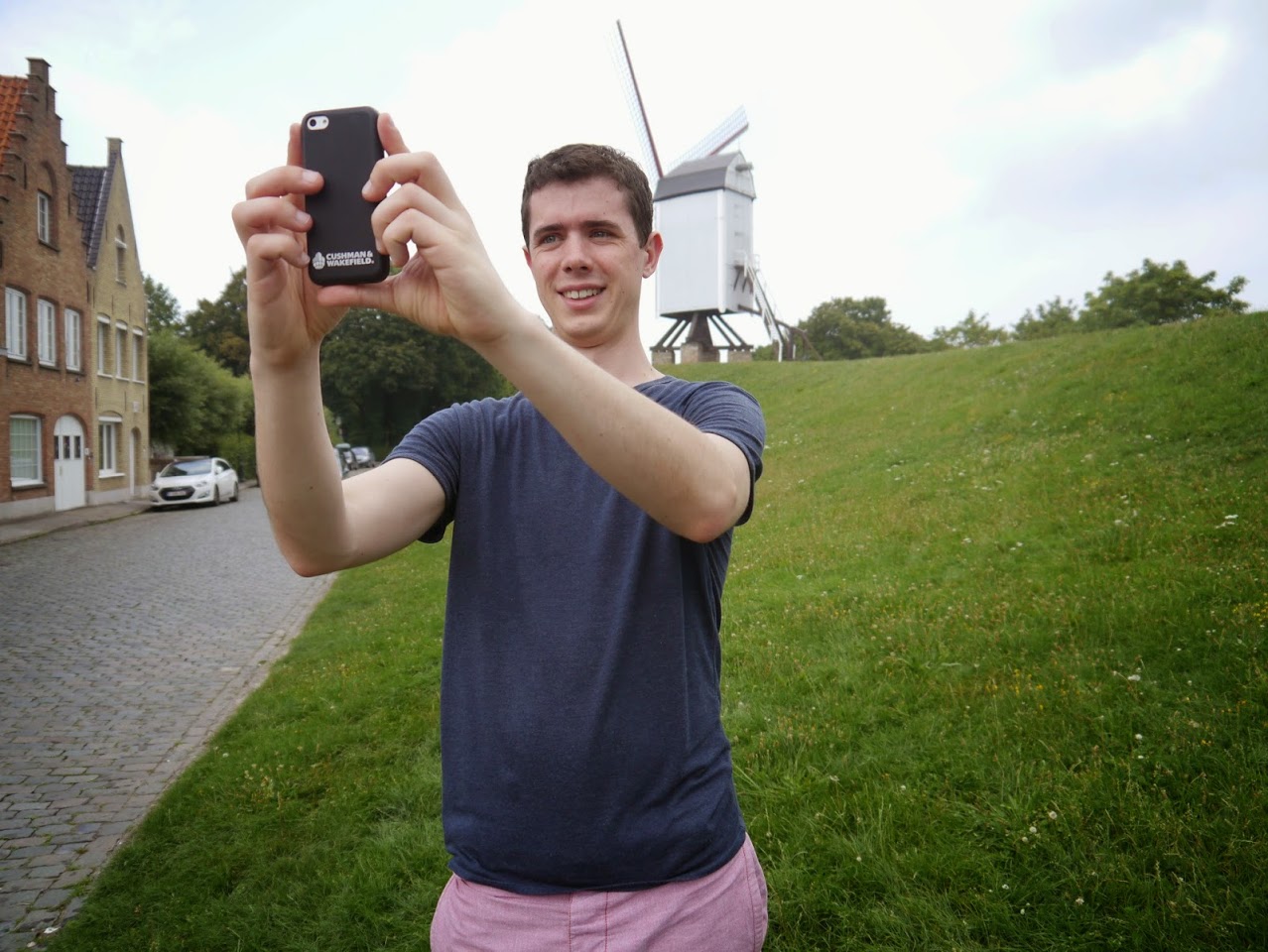 Found a windmill, which apparently still works. http://youtu.be/PmDVHs-juPo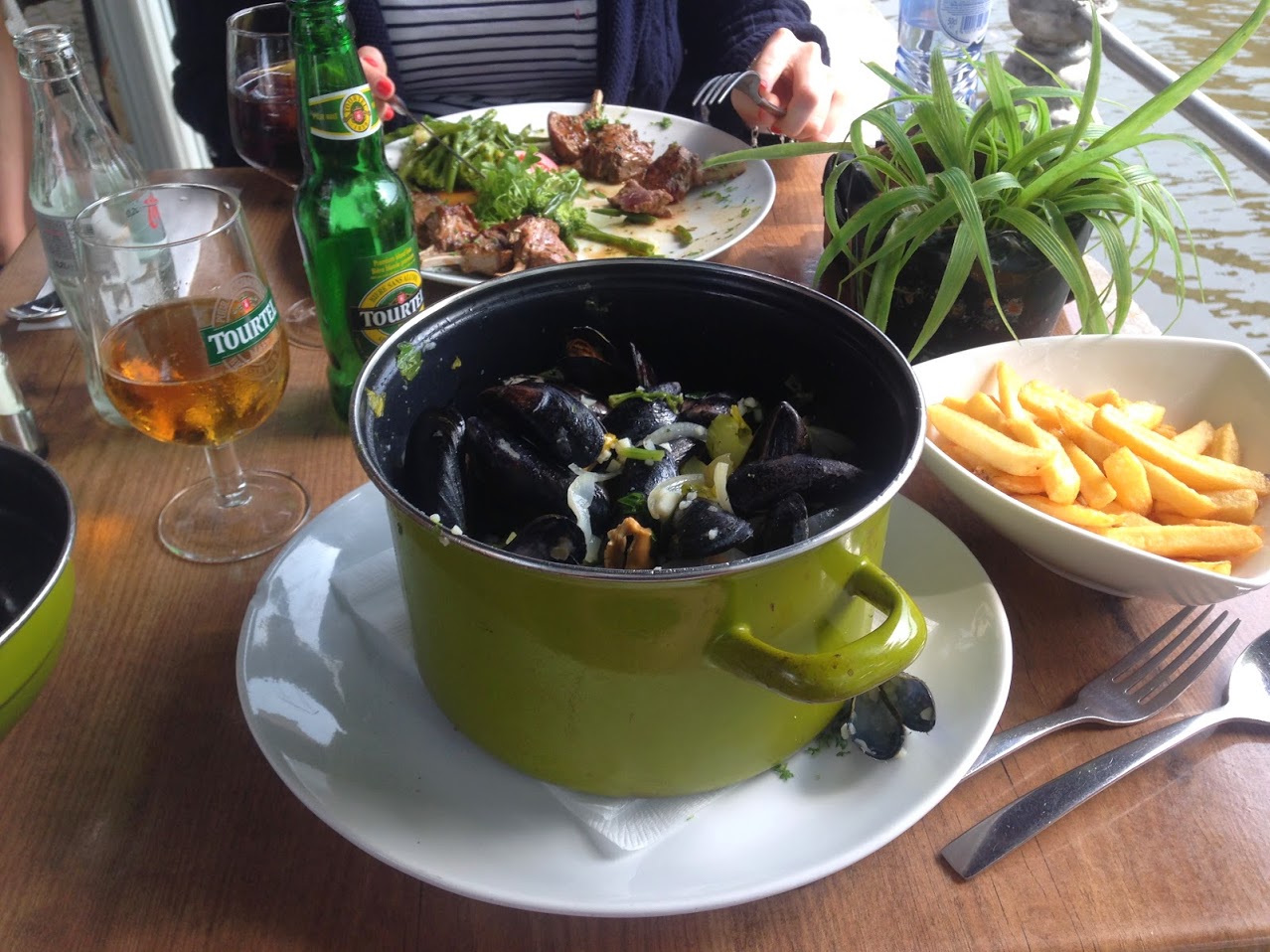 After a long day of wandering around we found a place by the canal and had some dinner. The service was terrible, the food was actually okay - trip adviser reviews were not good. Still, it was nice and relaxing! Victoria had lamb cutlets and I had Mussels and Chips (which is a thing).
It was a very long day but we can't wait to go back. :)
Feel free to share!