Number 18 - Ride in a Helicopter
03 May 2015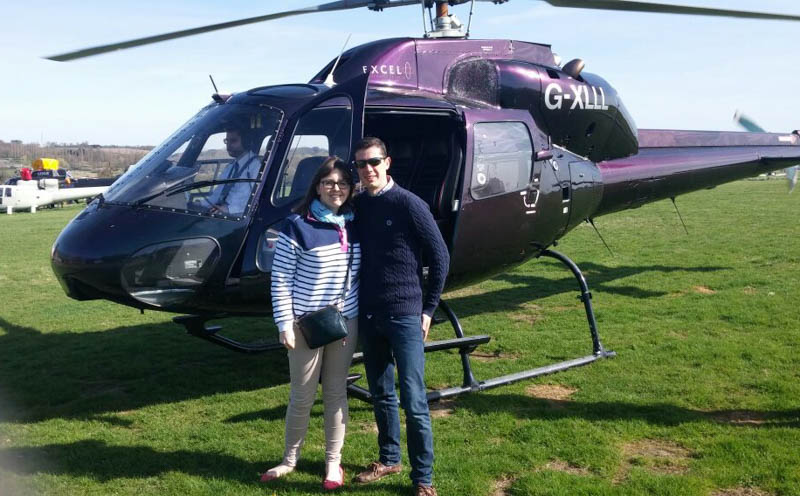 This one has been on the list since the beginning, its one that I had no clue when I would be able to achieve it, it's just not something you wake up and do. Still, the story behind this is that I was awarded a Red Letter Day from work to the value of £250 - result! There were all kinds of things available to do; some time back in 2014 I decided that it had to be the Helicopter, in close second to Skydiving (Number 1). 
Time went past and before we knew it it was winter, so never bothered booking it in. Around March I gave the helicopter company a call and asked to book it in, conveniently the next weekend was myself and Victoria's birthday! That was settled then!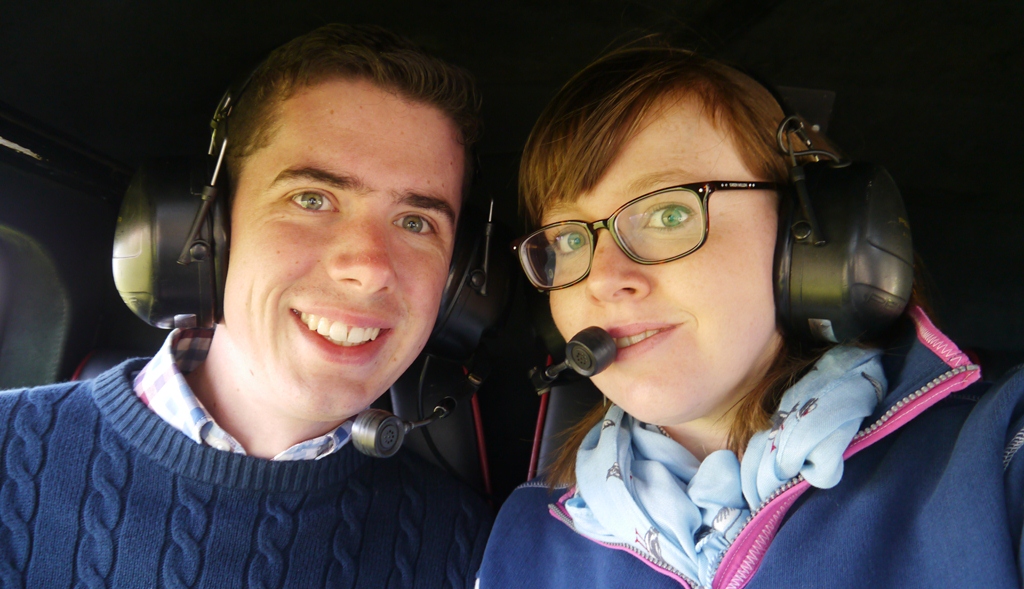 On our birthday we drove to Stapleford Aerodrome in Romford, Essex and prepared for the flight. I could tell by this stage that Victoria was really rather nervous about the whole affair (eventually admitting to 'googling' how safe helicopters are). The staff at the aerodrome were very friendly and professional and ran through a full safety briefing, how to enter and exit the helicopter and what we shouldn't have in our bags (no x-rays here!).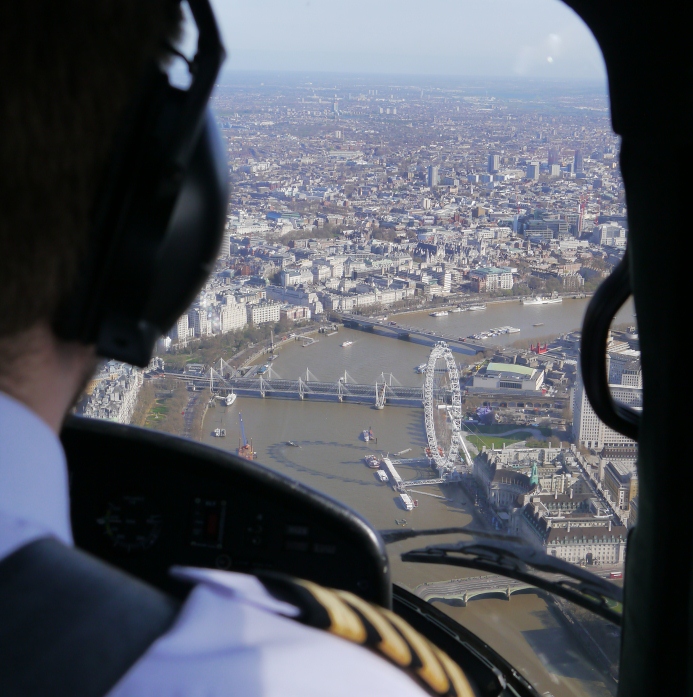 After the briefing we were driven over to the helicopter, strapped in, set-up with headphones and introduced to Pete the Pilot. The Helicopter taking off was *the* strangest experience, it just made a lot of noise and went up a bit like a lift I suppose. 
After take off we followed the M11 south and past stratford to the west, we followed the Thames west from the barrier, passing Greenwich, Docklands, City everything you would expect to see. Unfortunately Portman Square (work) is a bit too far from the river to be able to see it. At Vauxhall bridge we turned around and headed east via the same route, on the way back we got some fantastic pictures of Victoria's university and The Shard. Highlight of the tour was seeing the new Siemens Velaro Eurostar trains at the Temple Meads depot. 
After a 30 minute flight we landed back at Stapleford and went on with our day. Ever have the chance to go in a helicopter? Do it. Don't even think twice. 
Number 18 - done. 2015-04-12
Feel free to share!