Baby Andrews
07 May 2021 Upnor, Kent, UK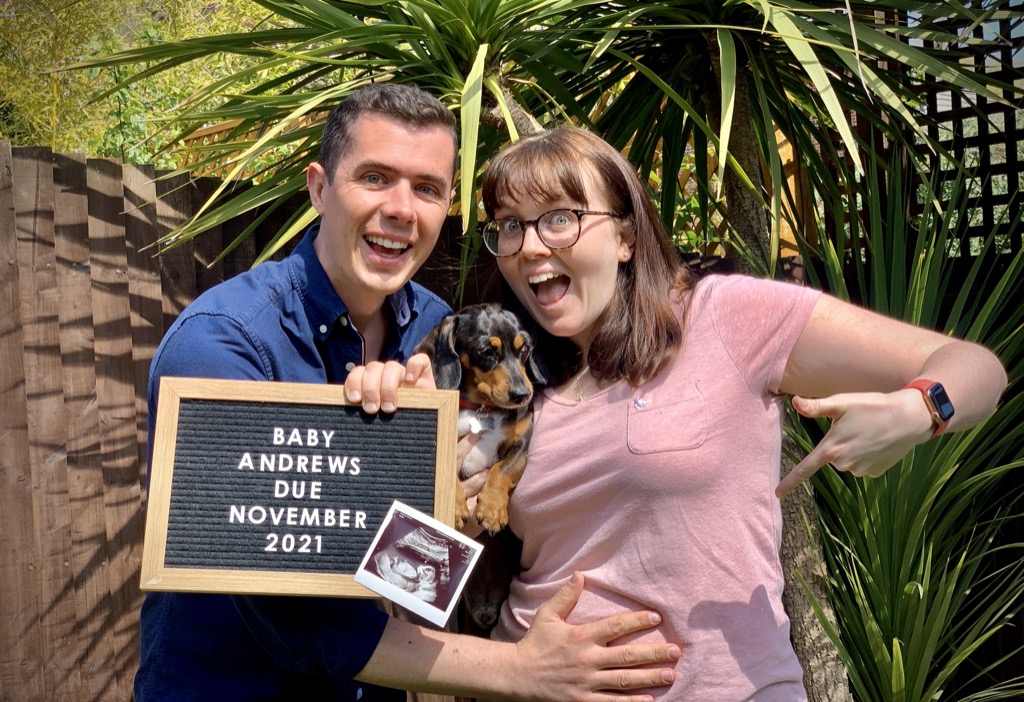 Really pleased to share that Victoria and I are expecting our first baby! We are unbelievably excited and cannot wait to become a mum and dad (to more than just our fur baby 🐶). We found out in March of this year, just as the COVID lockdown restrictions began to be eased in the UK. We shared the news with family and friends on our birthday, an already very special day that is now even more special. The timing has been perfect and with restrictions changing we can't wait to spend time seeing people in real life, hugging, going shopping for baby things and enjoying the summer with our bump!
Baby Andrews is due in early November and we've just entered our second trimester, where baby is about the size of a peach. We have had a couple of scans so far, the first we visited Window to the Womb in Maidstone just ahead of our birthday, they were fantastic and it really was amazing to see baby on the screen. The second scan, known as the dating Scan Victoria visited Medway Hospital, unfortunately Medway Hospital don't yet allow parters to visit but Victoria took a great video on our new camera, baby was already much bigger in just a few weeks. So far everything seems to be going really well, although Victoria has gone off tea which means I have to make my own!
Looking forward to sharing more about on our journey this year, Victoria bought be a great book which recommends I consider writing a Dad Blog so be prepared for more posts and photos soon!
Feel free to share!