Waterloo to Andover
21 Apr 2013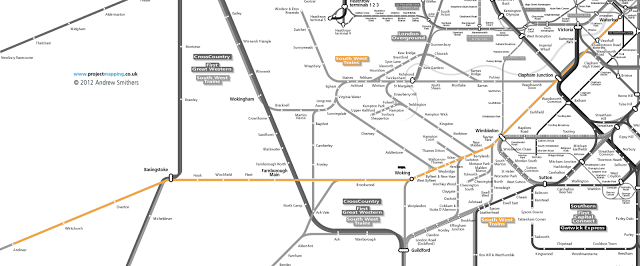 I've been looking forward to this journey for a while. Atos have a Data Centre based in Andover and an opportunity to visit in person finally arose! Unfortunately it wasn't a particularly intensive task, but hey ho.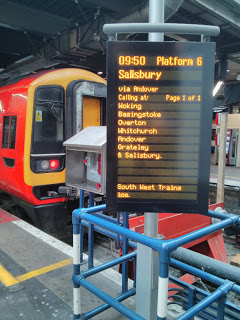 The journey was good, I was surprised how quickly the line snaked its way out of the city and into the countryside, there were ample golf courses, farms and rural houses. The train I took was the 09:50 service to Salisbury aboard a Class 159. it took just over over an hour to reach Andover, although felt much quicker in what can only be described as the most comfortable train seats 'ever'.
This also marked my first journey from London Waterloo which appears to be undergoing some investment, which is good to see. Now travelled from Waterloo I have bragging rights that I've caught services from all eleven Network Rail managed London stations, something that I've been trying to achieve for some time…
Feel free to share!