A Very Special Birthday
30 Jun 2019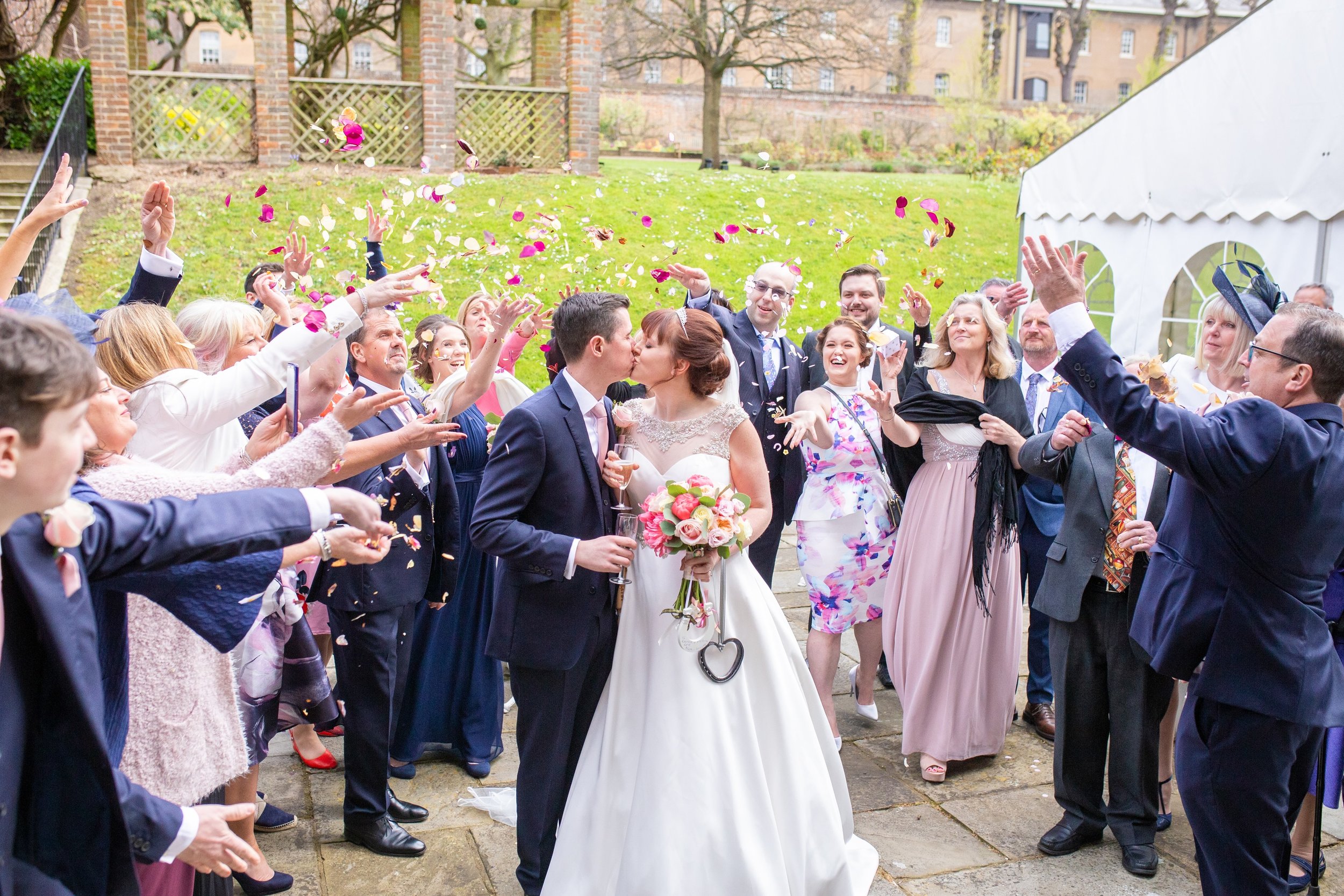 Birthdays are always a bit special for us since we share the same day. Every year since Victoria and I have been together we have done something special on our birthday to celebrate. It seems like the level of birthday extravagance increases year on year, last year we went spent a weekend in Singapore, in 2015 we flew in a Helicopter over London and in 2013 we went to the top of the newly-opened Shard.
This year was a little different; it was the most extravagant thing and the best birthday present we could have ever imagined: We got married! …and it was absolutely perfect.
We held our reception and ceremony at the beautiful Commissioner's House in Chatham's Historic Dockyard. The venue was fantastic, we were on the banks of the River Medway and a stone's throw from home and where we first met over ten years earlier. The weather gods were with us for the day and we spent time in the gardens around the house taking photographs with all of our wonderful guests.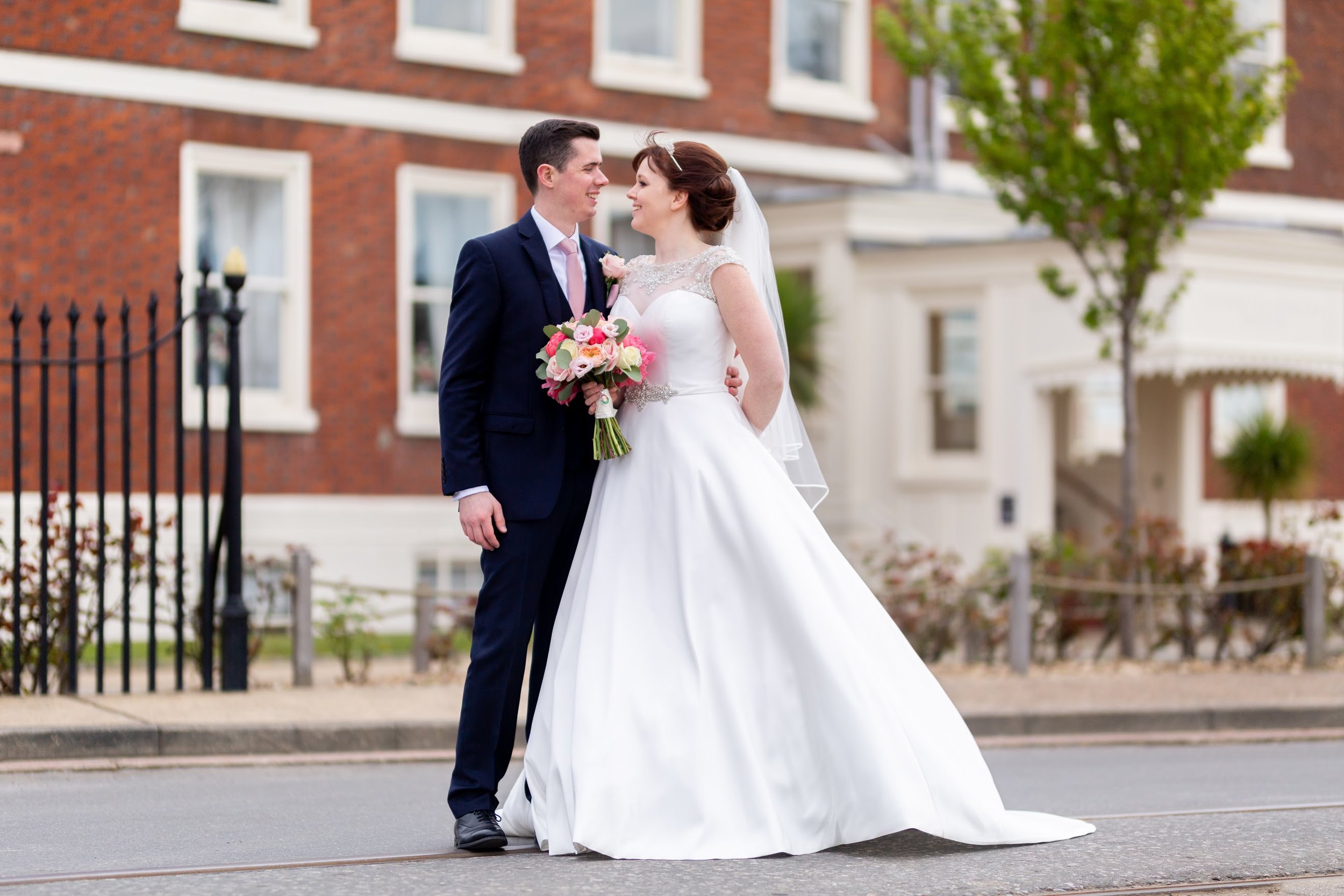 Everyone thought I was crazy, but there was only one way I was getting to our wedding and that was on a boat. The Medway is a constant in my life, though growing up, sailing, spending time with grandparents and of course meeting Victoria. We arranged for Bellis of Medway Yacht Club take us on the 10 minute journey to Thunderbolt Pier just outside Commissioner's House. Thankfully the river wasn't too choppy and we all arrived safety, although I did wear my wellies just encase!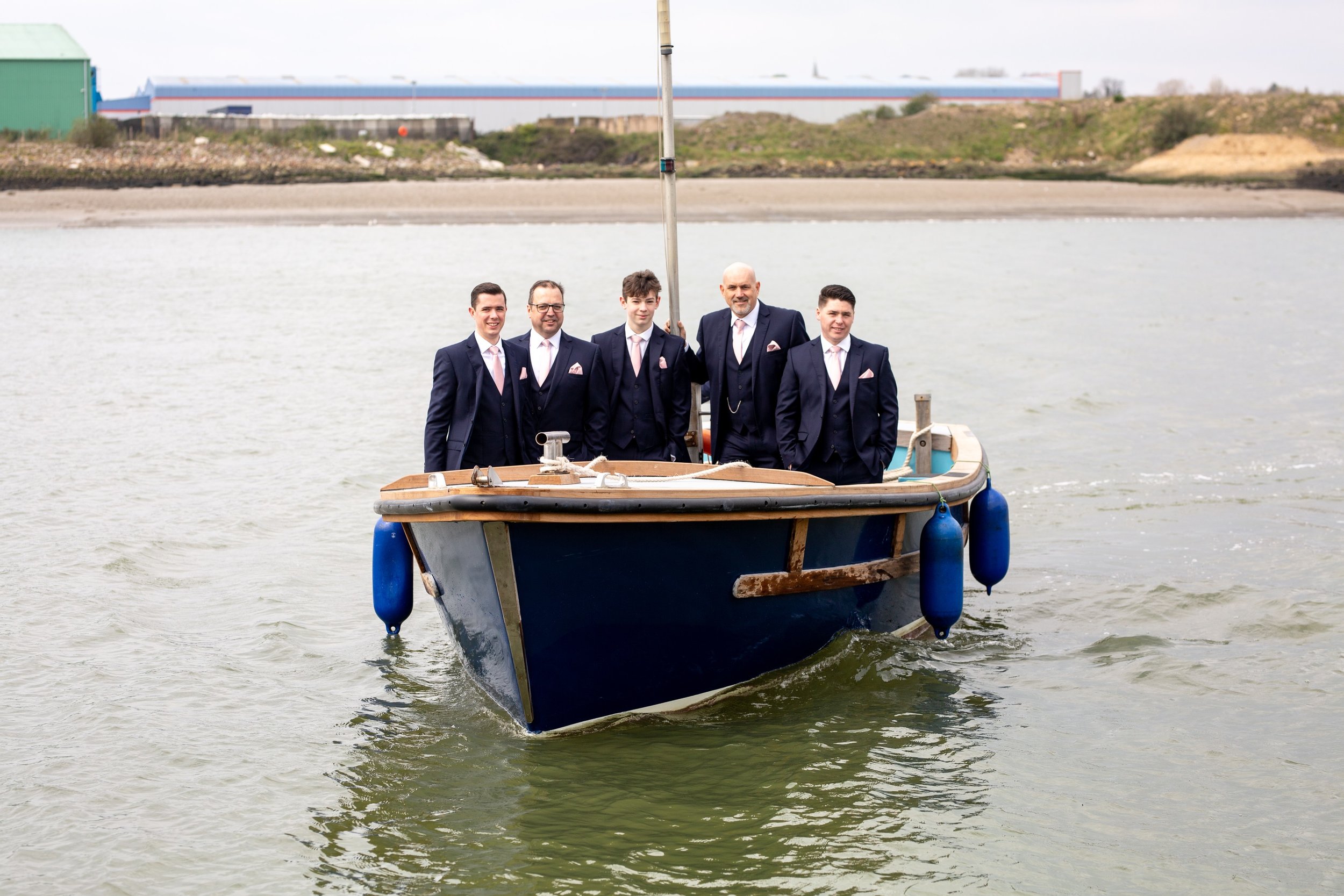 We held our ceremony on the first floor of Commissioner's house in a gorgeous room with floor to ceiling glass doors. All of our guests were here on time, a group of people that I've never seen together before which was really quite overwhelming! Seeing Victoria in her dress for the first time was more overwhelming, she was absolutely stunning. While we were messing around on the boat she and her bridesmaids had been busy getting ready in the room next door. Victoria's dress was absolutely gorgeous, looking her in the eye on that Friday is a moment that I'll never forget.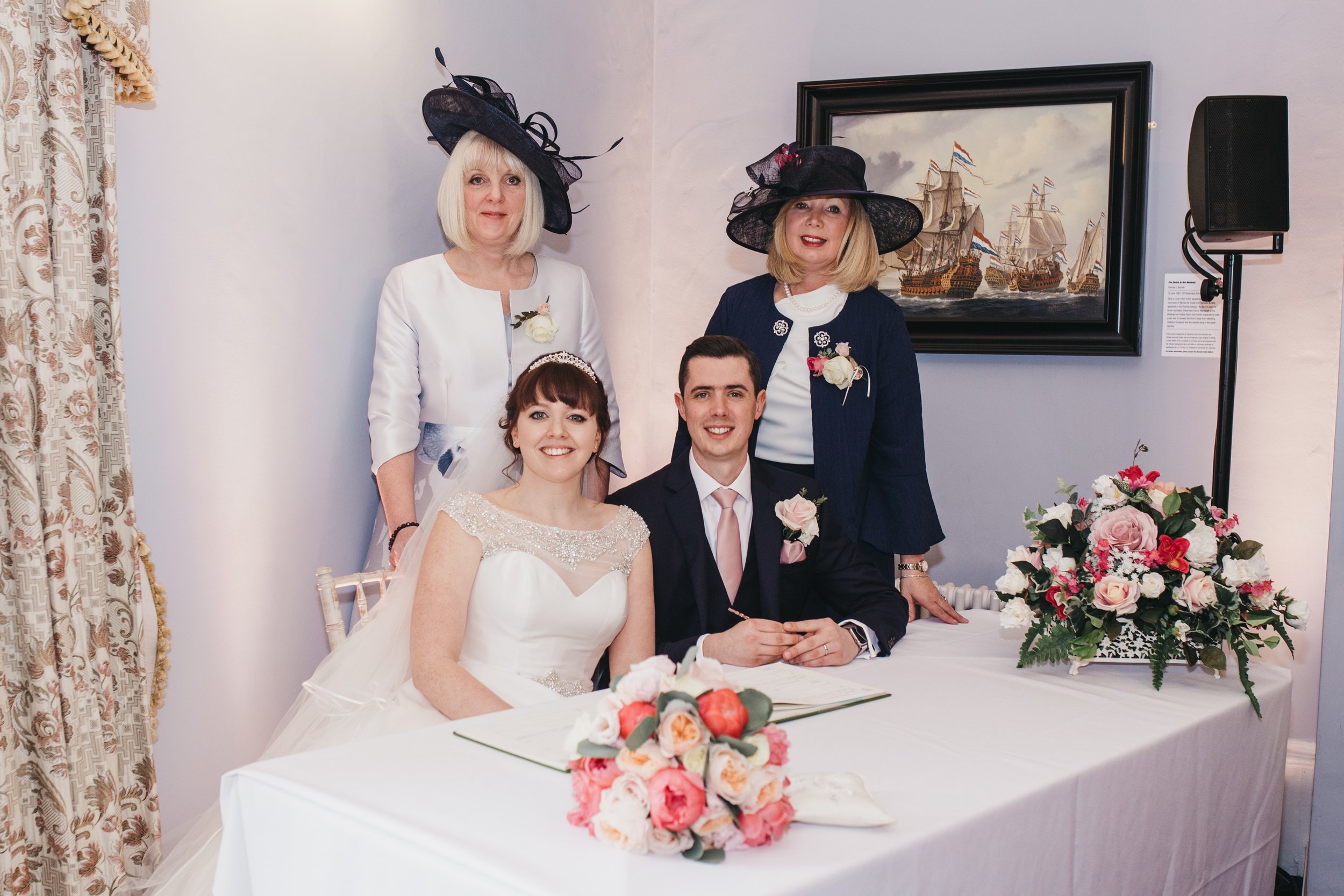 We had the opportunity to take some fantastic photographs around the dockyard. We were able to visit No.3 slip, built in 1838 which is an absolutely incredible space, we were very lucky to have it all to ourselves. We also visited the Tarred Yarn Store, adjacent to the Ropery, it's a bit of a secret and famously used in a Kanye West music video. Best of all, we were able to visit the biggest collection of RNLI lifeboats which happens (totally coincidentally) to be located at the dockyard - more on that in another post.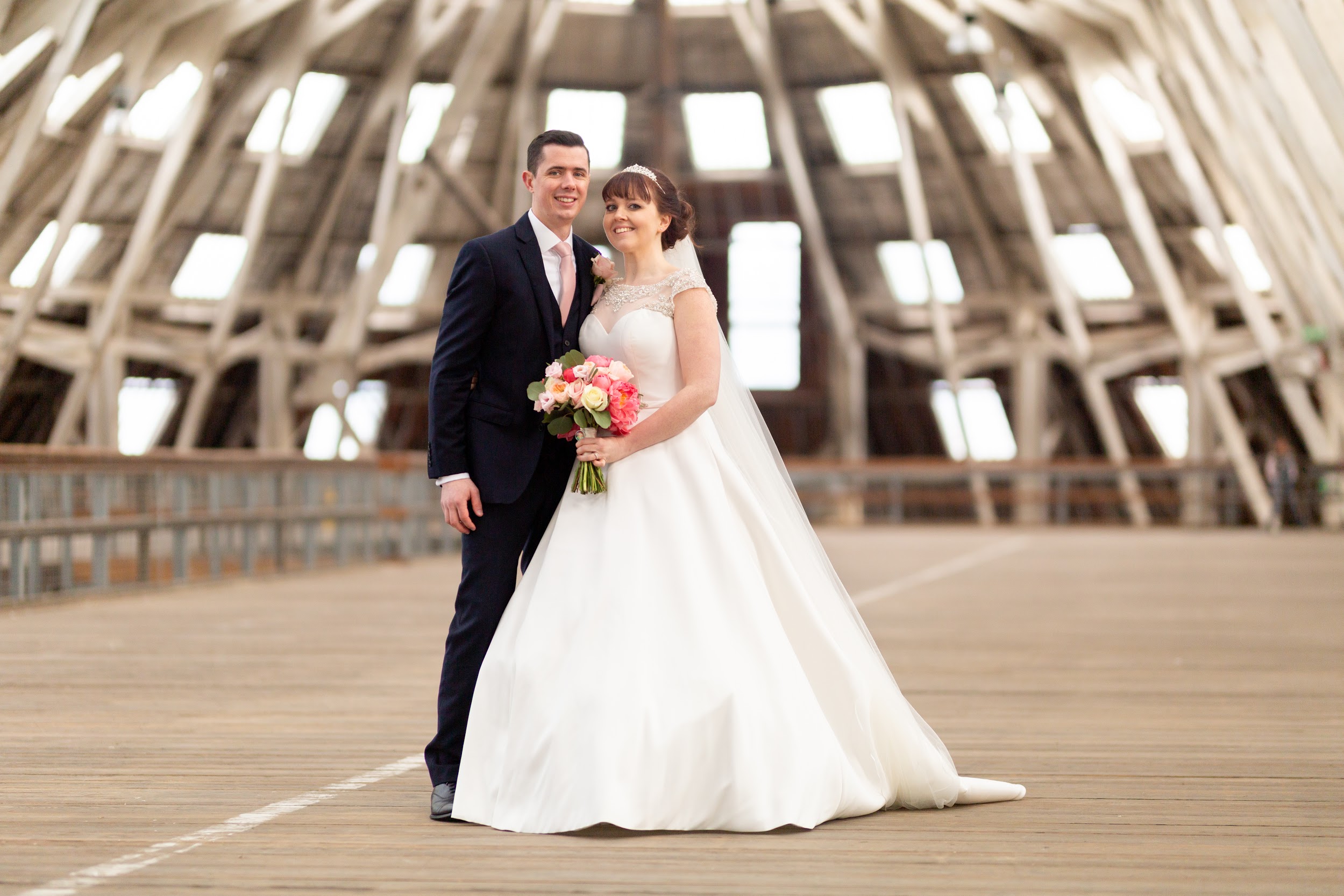 A special day doesn't quite give it justice, absolutely the best day of our lives. We couldn't have asked for anything more, we had each other, our friends, our family, a perfect part of the world, fresh Cornish beer and an amazing time.
Feel free to share!